End the Mandate Act of 2010

Bill #
H.R.4995
Original Sponsor:

Ron Paul (R-TX 14th)

Cosponsor Total: 25
(last sponsor added 07/20/2010)
25 Republicans


About This Legislation:
4/13/2010--Introduced.
End the Mandate Act of 2010 - Repeals provisions of the Patient Protection and Affordable Care Act (PPACA) and the Health Care and Education Reconciliation Act of 2010 that require individuals to maintain minimum essential health care coverage and require large employers to offer their full-time employees the opportunity to enroll in minimum essential coverage.

Detailed, up-to-date bill status information on H.R.4995.

PLEASE, PLEASE! This is far to important to waste your precious efforts on email that will not even be read by a live human. PLEASE, call, send a fax or use the contact form on their official websites to contact them.
Find the contact forms and fax #'s for your Elected Officials here:

Senate http://www.senate.gov/general/contact_information/senators_cfm.cfm
House http://www.house.gov/house/MemberWWW_by_State.shtml
Eight hundred numbers for the senate and house switchboards:
1-877-210-5351
1-800-828-0498
1-866-220-0044
Now you can quickly and easily make your opinion known to all 100 Senators and 435 Representatives for
FREE
via
Citizens In Action FAX Center It's
FREE!
Click Here!
Scroll down to send a custom fax for this issue
GO TEAM!
WE CAN DO THIS!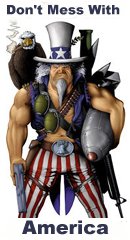 LET'S GIT-R-DONE!